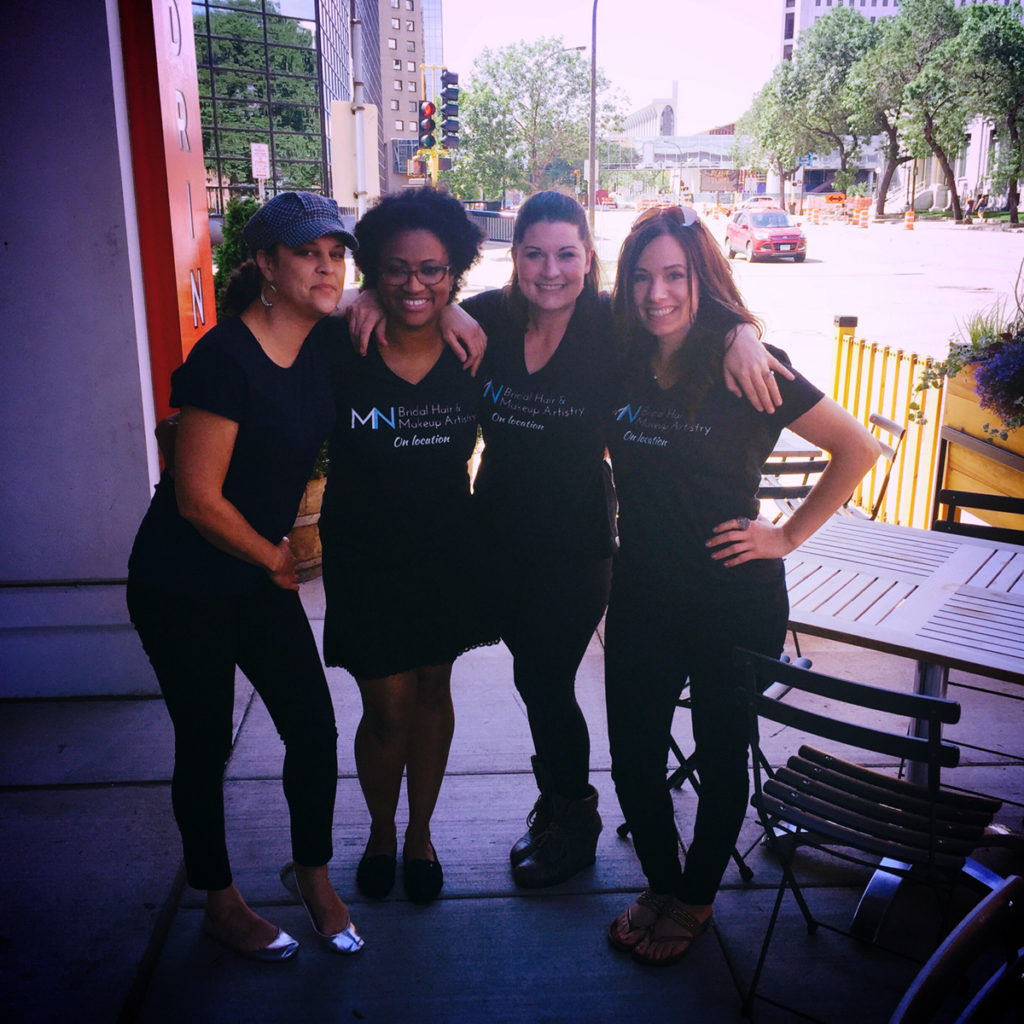 Our team is a highly skilled and experienced group of artists that deliver the most current wedding trends in hair and makeup. We serve the Saint Paul-Minneapolis area, but will travel to other areas within the Midwest. Our company specializes in creating flawless makeup and hair on location for our brides and bridal parties. Why go to a salon when you can have us come to you? It's far more relaxing and seamless to have us go to your location.
The team is a highly motivated group of artists and have made it the success that it is through being passionate and ensuring every bride is ecstatic about her experience. We love to work with our brides and are dedicated to creating a memorable and amazing wedding day for each and every one of our clients. We also do boudoir sessions and bring our talented team to your location as well. Our company will go above and beyond to achieve the goal of each and every one of our brides feeling the most beautiful she has ever felt in her life. We are honored to be a part of our clients special day.
All of our artists are trained in all aspects of bridal hair and makeup, including air brush makeup. We use only the best brands in hair products and makeup. We are sensitive to allergies or preferences in products and can accommodate all requests when discussed in advance. Thank you for your interest in working with the best artists in the state. We look forward to making your day special!
Sincerely,
MN Bridal Hair & Makeup Artistry