Lori and her team are amazing!!! From the beginning, Lori was quick to respond to any of my questions, and was so fun to work with. I decided to do a slightly different style for both makeup and hair then I did in my trial, and they absolutely nailed it! My bridesmaids all looked so gorgeous, and the styles they selected were executed so perfectly! One of my bridesmaids who hates having her makeup done was so pleased with her makeup!! Can't thank Lori and her team enough! 🙂
Lori and Katie were so amazing and fun to work with! I couldn't have asked for a better hair and makeup duo to make my day special. Not only are they fun to talk to and laugh with, they are very talented and creative. My whole wedding party, mother and myself were very pleased with our hair and makeup. 100% will always recommend MN Bridal Hair & Makeup.
Posted 06/06/2019 by MacKenzie (updated 06/06/2019)
I don't even know where to begin, Lori was absolutely amazing in so many ways. Before I even met her, she scheduled a phone call with me to discuss details and I felt like we already had an immediate connection, she is so sweet and easy going! She made the whole process of setting things up and payment so smooth and she was quick to respond if any changes needed to be made. Now let me talk about her talent. I originally hired Lori to do my bridesmaids hair as my best friend was going to do mine. The morning of my wedding was absolutely horrific, my friend was unable to finish my hair due to an illness. Being the awesome Lori is (she knew she couldn't leave the bride in shambles) she rearranged her schedule for that day, so she could finish my hair which turned out SOOO GOOD!!!!!! I showed her a picture of my trial hair, and Lori was able to pull it off with no trouble at all. It looked amazing and I got so many compliments! Not to mention, my bridesmaids hair looked just as perfect! She truly has a gift and highly recommend her to anyone! I will forever be grateful that she took the additional time to complete my hair and make me feel beautiful.
Lori, Meghan, and Angela were fantastic! I had my trial with Lori a few months before the wedding and wanted to change the style a few weeks before our wedding day. Lori researched similar pictures to what I wanted and assured me she'd make it look great- and she did! My bridesmaids and I were so happy with our hair and make up. I would highly recommend them!
Lori, Angela, and Meghan traveled far to help my entire bridal party on my wedding day. They were on time (early, even!) and incredibly professional. Angela and Lori worked with a variety of hair lengths and textures and everyone loved their looks. Meghan nailed the makeup and we all felt so beautiful. Our looks held on tight all day, too! This team is so talented and so wonderful and I highly recommend these awesome women!
I would recommend these girls to anyone! I was so impressed with the professionalism, kindness and skill of Lori and Angela!! My experience started off great- with Lori being extremely responsive and timely with her emails back and forth. She answered any questions I had typically within 24 hours. After I had my hair trial with her, I couldn't wait for her to do my hair for my wedding- I LOVED it! My hair turned out great for the wedding- I wanted clip-in extensions for fullness and I was amazed at how great it looked! My bridesmaids all loved their hair as well!
Lori was the perfect addition to our wedding morning. Her team did an amazing job on all hairstyles needed, including seamless additions of flower crowns! I would recommend her and her team to anyone. Thanks again Lori!
I had a fantastic experience working with Lori and Catie! Lori did a great job of communicating with me and setting up my trial hair and make up appointment. Lori and Catie came to my home for my trial appointment and were both attentive to what I wanted for my wedding day. We tested a couple of different options until we got the perfect result! Lori and I emailed back and forth several times before my wedding day to get details perfected, which was great. Everything went smoothly on my wedding day. Lori and Catie were fun and upbeat as they helped me and my bridesmaids get ready. My bridesmaids were also impressed with their professionalism and work. I highly recommend Lori and Catie. I felt beautiful and confident on my wedding day, and Lori and Catie were a big part of that.
Lori, Meghan, and their colleagues were so great for my wedding!!! We were all so happy with our hair and makeup! Lori and Meghan did my bridal hair and makeup (including the trial) and they were fabulous – they were so good at figuring out what I was looking for and they were both so nice and fun!! I felt amazing on my wedding day thanks to these ladies!!
I had a great experience working with Lori and Meghan for my winter wedding! I was a little nervous at first because I normally wear very little make up and didn't want to look over done but Meghan was spot on with my make up. Lori had great ideas for my hair and really helped to perfect my overall look that day. Our pictures are amazing! From a customer service perspective, Lori was super responsive and so easy to work with remotely from California. I absolutely recommend working with her and her team!
posted 09/18/2017 
by Cassandra Q
(updated 12/13/2018)
Lori and Meghan were so great! I don't typically do much with my own hair and makeup, so I was nervous about not looking like myself on my wedding day, but the two of them completely put me at ease. They incorporated all of my feedback and were very calm and friendly the whole time – they easily conversed with the other wedding participants so that nothing felt awkward. Plus, they liked the Prince music I had on the background, so that was affirming for me!
Lori and Meghan were absolutely amazing! They did hair for me and five other ladies and made everyone feel absolutely beautiful and special! Leading up to the day, Lori was very responsive and approachable. I loved her work during trial and was very excited to have them back for the wedding day, and they went above and beyond all expectations. They arrived on time and made sure that everyone was ready by the time specified. I would absolutely recommend them to anyone!!
My bridesmaids and I looked gorgeous! We loved the hair and makeup. Lori and Meghan were great. They are very nice and professional! I would highly recommend them!
I loved having my hair and makeup done by Angela and Catie! I loved that they came to my house to do hair and makeup trial runs prior to the wedding. On the day of the wedding, they made me feel pampered and my hair and makeup looked great all day! I would highly recommend this company for bridal hair and makeup.
A Dream Come True    posted 5/18/2015
My wife and I were married on Saturday September 20, 2014. When marriage equality passed in MN in 2013, we knew immediately that the only person that could capture the beauty we wanted to feel on our special day was Lori Sherrick of MN Bridal Hair and Makeup Artistry. Lori and makeup artist, Megan, made our dreams come true. We knew immediately upon consulting with them that we were in good hands. We felt so comfortable with them both. It was great to be able to transform into brides together before our special day. Our visions came true before our eyes. On the day of our wedding, we were able to get ready in our suite and they truly made our experience a relaxing and stress free time. They were both so warm and welcoming to our friends and family. Our bridal party was blown away at what a beautiful job they had done for all of us. They were professional, efficient, and all while making us feel so at ease. All of our friends and family raved about how stunning our hair and makeup was. Of the 7 years that I have been with my beautiful wife, I have never seen her glow more than that memorable day. Thank you for making our dreams come true.
PERFECTION 4 a bride with naturally curly hair! + makeup    posted 4/24/2015
Having naturally curly hair and wanting it be natural on my wedding day, made me very nervous when it came to finding someone to do my hair. People who have naturally curly hair know, it's almost impossible to find someone who knows how to work with curly hair. Laurie was amazing! She listened to what I had to say and did such an amazing job. I had 2 trials before the wedding to make sure my hair was exactly the way I wanted it with my natural curls. She came to my house and was fun, sweet and easy to work with. It was easy to see that she truly cares about each and every bride. After a day of wedding dress shopping it was nice to have that genuine feeling. Laurie showed up early on my wedding day and was promptly ready to go. She also did my mom, bridesmaids and flower girls hair which also looked amazing!
Kumi came along with Laurie and did all of our make up. We all did the spray brush which looking fantastic for our video and all the pictures. Everyone looked stunning!
I highly recommend every bride to be worry free on your wedding day and have them do your hair and make up. (Yes it's a bit of a sludge) but for me, there was nothing better than waking up the morning of my wedding and getting to enjoy the day stress free after all the planning I had done!!
 The Only Way To Go! posted 10/16/2014 (updated 11/6/2014)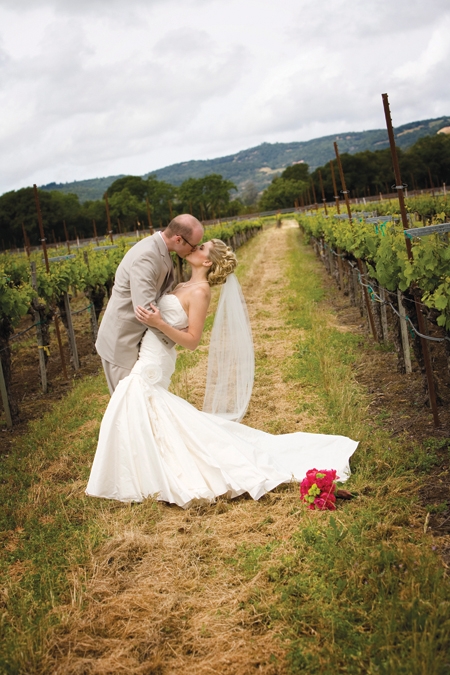 In a word: wow. I know people are supposed to say how great you look on your wedding day, but people have not stopped complimenting us on our hair and makeup and asking us who did it. I am not much of girly girl, but I wanted to look great for my wedding day and we had chosen a gorgeous venue and a great photographer–I needed to look the part! I am so glad we did this. Lori and Meghan from MN Bridal Hair & Makeup Artistry made me look and feel AMAZING. Their experience really shows through in how professional they are in answering questions, addressing concerns and making suggestions. They came to our home for a trial run prior to the wedding and we had so much fun with them. They can do everything from vintage styles to what's on trend today. We treated all the women in our wedding party to their services and we could not have been happier. Lori and Meghan were not only professional, but also funny and fun to be around. If you are looking for celebrity level hair and make up styling for your big day, this is the only way to go. I really cannot thank them enough for how special they made me feel or how grateful I am that they absolutely nailed it on my wedding day!
Worth Every Penny!!!! I Would Choose Them Again!    posted 10/19/2014 (updated 10/19/2014)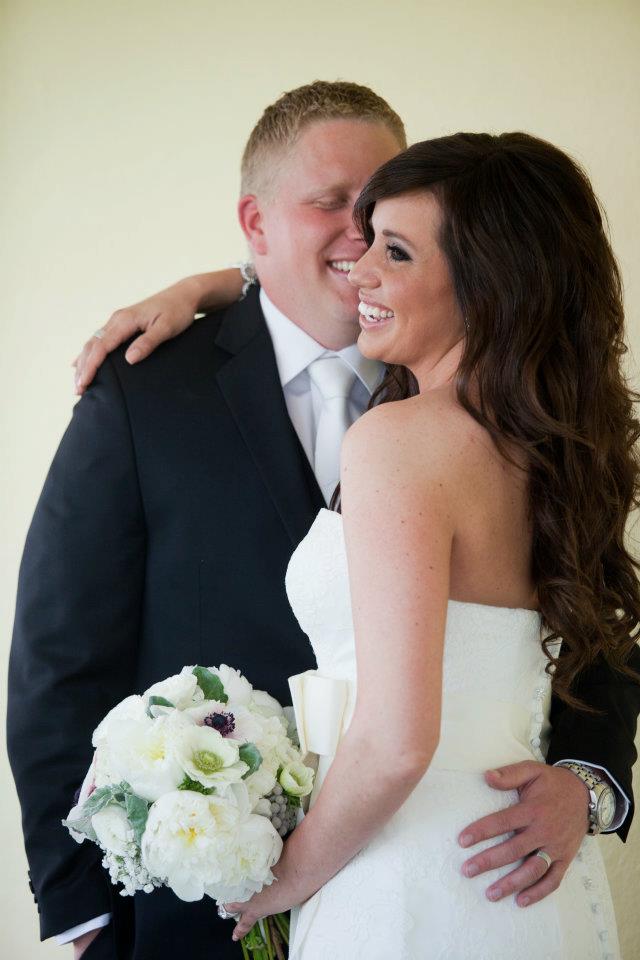 Choosing Lori to do my hair and Sarah to do my makeup, as well as my mom, sister, and mother in law was probably the best decision I made in my wedding planning. We all looked great! Our hair and makeup lasted all day. It took all the stress of getting ready out of my hands. I personally feel there is way too much to do on your wedding day. No matter how good you are at doing your own hair and make up, leave it to these professionals. AND they came to us. We didn't have to drive to a salon and then drive to another location to get dressed. A huge time saver! They had all the cutting edge products and tools that would honestly have cost us thousands if we tried to replicate their services ourselves. They did a great job helping us pick out styles that were fashionable and flattering both in person and in photos. They were talented, experienced, timely and joy to be around.
Couldn't Be Happier!         posted 9/23/2013 (updated 9/24/2013)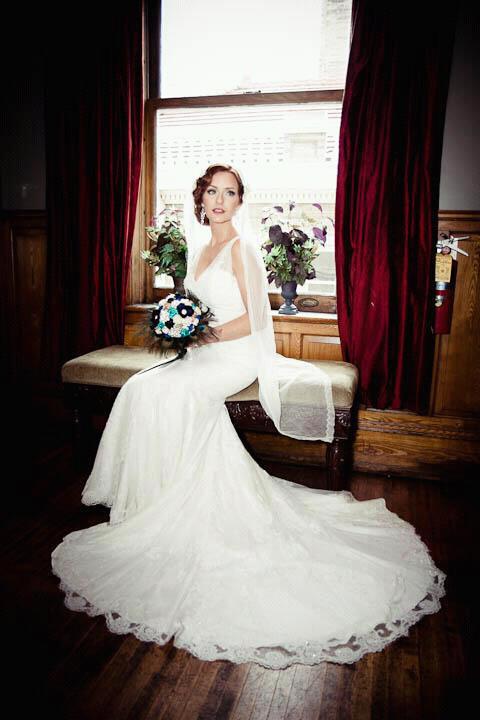 Lori worked with me to deliver the exact hairstyle I was looking for. She was a great listener, had tons of great ideas, and was super fun to work with. She helped me find what my words could not describe and I couldn't be happier with my wedding hairstyle. On the day of my wedding, she was early and was a definite source of CALM for me. Her services were such a great value and the quality was remarkable – I wish I could get married everyday so she could do my hair!