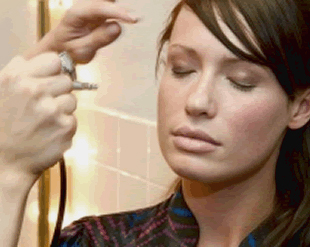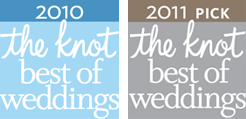 Many brides quickly realize the things that are important to them in hiring the plethora of vendors required to execute a wedding flawlessly. While some things are important, other things are chosen with little or no effort. One vendor, due to the fact that looking good is of superior importance to all brides, is their hair and makeup stylist. So how do you chose a quality team to do your hair and makeup on such an important day?
You've dreamed of walking down the aisle with all eyes on you, looking radiant and feeling confident. To find the team to accomplish this, every soon-to-be- bride should look for the following:
• Experience, experience, experience. Does your prospective stylist have wedding experience? As with many things, it's important to secure artists that specialize in wedding hair and makeup. Hiring your colorist to do your wedding updo probably isn't the best option. They have not had the trials and tribulations that go along with years of wedding styling experience.
• The portfolio tells it all. Pictures work well to the story of how good a stylist is at wedding hair and makeup. You should look for: style, complexity, originality and variety. If the portfolio has a wide range of variety this is a good sign as it says that anything that is thrown at the stylists they can handle. Keep in mind that bridesmaids do not typically have a prearranged trial; therefore, whomever is hired must be well-versed in the nuances of all styles possible ranging from retro to contemporary.
• Are the stylists friendly? This is your wedding day and you need your wedding stylists to be approachable, friendly and accommodating. You need them to put your mind at ease and ensure they can keep you on schedule. Furthermore, they should stay for a touch up and make sure you are in your veil. A good stylist will give your personal attendant a "tutorial" to take out the veil after the ceremony is over. Make sure anyone you hire will go above and beyond.
• Ask the wedding planners. Even if you don't hire the wedding planners, call and ask them who they would recommend for hair and makeup services. The good wedding stylists are connected to the wedding planners in your area. They get recommended because it has been proven through experience that they are good at what they do!
Congratulations On Your Big Day!
Sit back and relax knowing you chose well. Your dream wedding is about to take place and your wedding pictures will be enjoyed for many years to come.
Read More